But I will be back in a week!
Heading out into the wild, to no electricity, people, running water. To a land of outhouses, bald eagles, grayling, bears, blueberries, caribou, freshest air ever and no light pollution, lynx, salmon, grayjays, lake trout, wind, water and big open skies. Where everything is harder but more peacful.
I will be bringing some of my homebrew beers and a few from D Rock (sent them up from Colorado) to enjoy as well as a few of the last Sweet Eddies, blueberry bock, Jamaica Mon and German Hef. I will drink one while fishing for beautifully colored graylings, while floating around on the lake hoping to catch a lake trout as big as my arm, while picking blueberries, after hiking though tundra following caribou and while relaxing in the evening watching the sunset and feeling the cool biting autumn air and a final beer while waiting on the beach for the bush float plane to pick us up and carry us back to civilization. I won't return to the cabin again until the middle of winter when the world is white and temps get down to forty below zero.
Here the label I made for my Blueberry Bock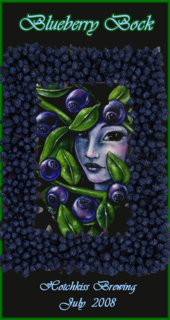 And the finished product! Pretty good, very mild blueberry flavor in there somewhere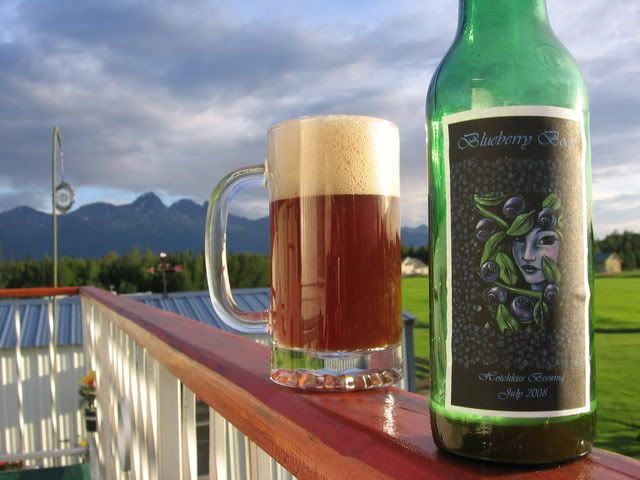 Life is good at the cabin.
Riding to work is soon going to be finished. It's getting dark in the mornings, not to mention cold...oh yeah, it's been cold every morning every day this summer.
Still working on home repairs, no kitchen yet but sheetrock is going back up!!!
I will post pictures when I get back.